Larissa - Thessaly (Greece)
Larissa. The prefecture of Larissa is one of the four prefectures of the geographical part of Thessaly. It borders to the north with the prefectures of Pieria and Kozani, to the west with the prefecture of Grevena, Trikala and Karditsa, to the south with the prefecture of Fthiotida and Magnesia, to the east the Aegean Sea.
One of the characteristics of this area are the big plains, which are surrounded by high mountains. In the north part is situated Olympus, the highest mountain of Greece. In the eastern part of the prefecture the mountain Ossa (Kissavos) is located. Between Olympus and Kissavos lies the Valley of Tempi. In the central part of the prefecture of Larissa lies the plain of Larissa which is one of the biggest and most fertile plains of Greece. In the north of the plain of Larissa lies the plain of Tyrnavos and the valleys or plains of Titarisio, Elassona and Farsala.
The largest river of the prefecture of Larissa and of all of Thessaly is Pinios (Penaeus). The river enters the territory of the prefecture of Larissa among the hills of Zarko and Titanio, streams through the plains of Larissa and Tyrnavos, and flows into the Aegean Sea. The prefecture of Larissa is one of the best economically developed regions in Greece due to the large cultivated agricultural areas and the development of industry. Agriculture is an important sector for the economy of the county. Among the crops raised here are cereals, legumes, beets, cotton, watermelons and melons. Livestock farming consists mainly of sheep and goats, and the production of livestock products such as meat, cheese, butter. There are also large factories which produce sugar, flour and other staples.
Photo Gallery Larissa - Photos of Thessaly
Mount Olympus
Olympus is the highest mountain in Greece and much of this is located in the district of Larissa. From Elassona, you'll not have to go much further to reach the top. On this route we will see great mountain villages, each with its own style and unique cuisine, sample the local specialties and also make a visit to the lake of Kefalovriso at 1160 meters (3,805 feet) altitude to eat trout.
However, the most beautiful and highly recommended region of Larissa is "the Tempi." In this area there are also nice traditional villages such Ampelakia and Rapsani where the architecture is striking. Visit the anthropological museum in Ampelakia that is housed in the 3-story traditional house of Schwartz. Those who love the sea must stop in Stomio, Karitsa, Kokkino Nero and Agiokampos. Agiokampos is particularly popular among young people.
Text: Jorgos and Wendy Nikolidakis - Text edited by Katrina Butzer
Saturday

11°C
Sunday

10°C
Monday

12°C
Tuesday

13°C
Wednesday

15°C
Thursday

19°C
Average temperature Larissa
Larissa in other languages


Larissa: Where on the map is Larissa located?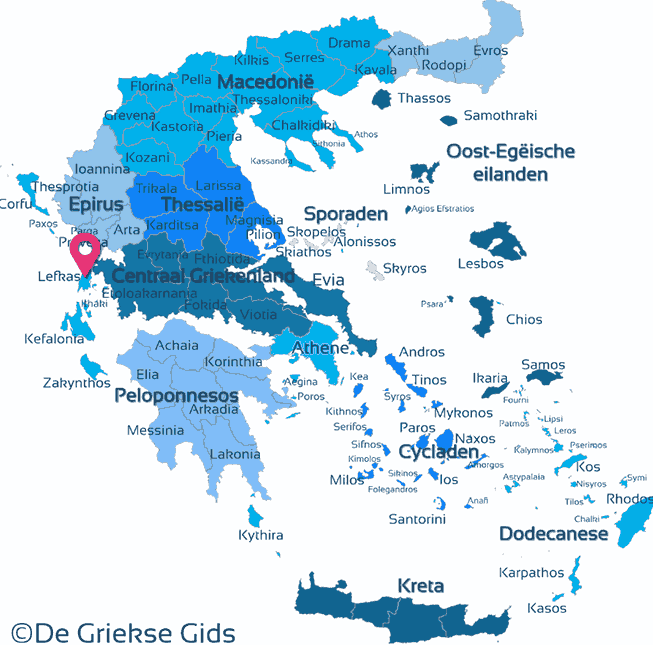 The map of Larissa - ©JustGreece.com